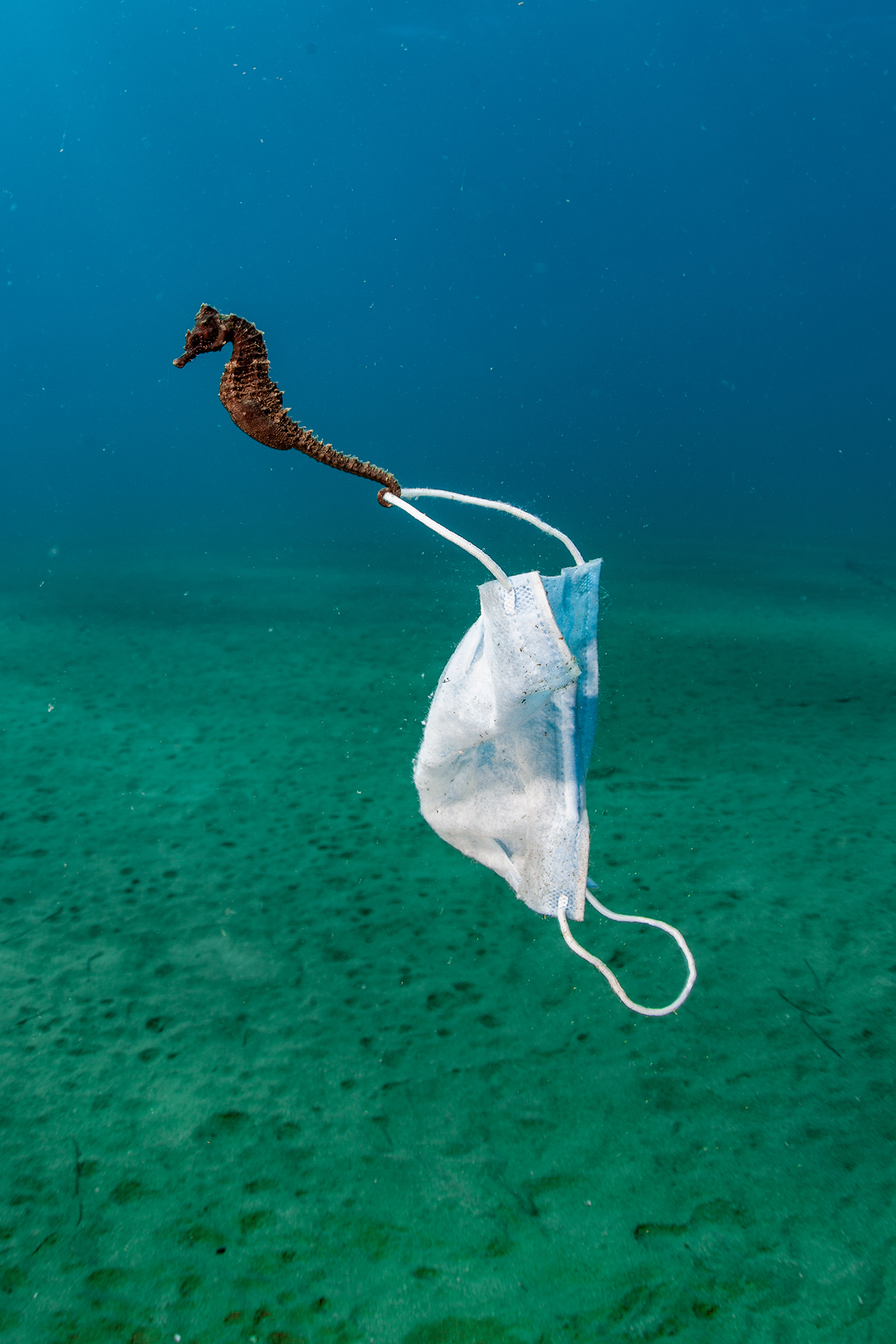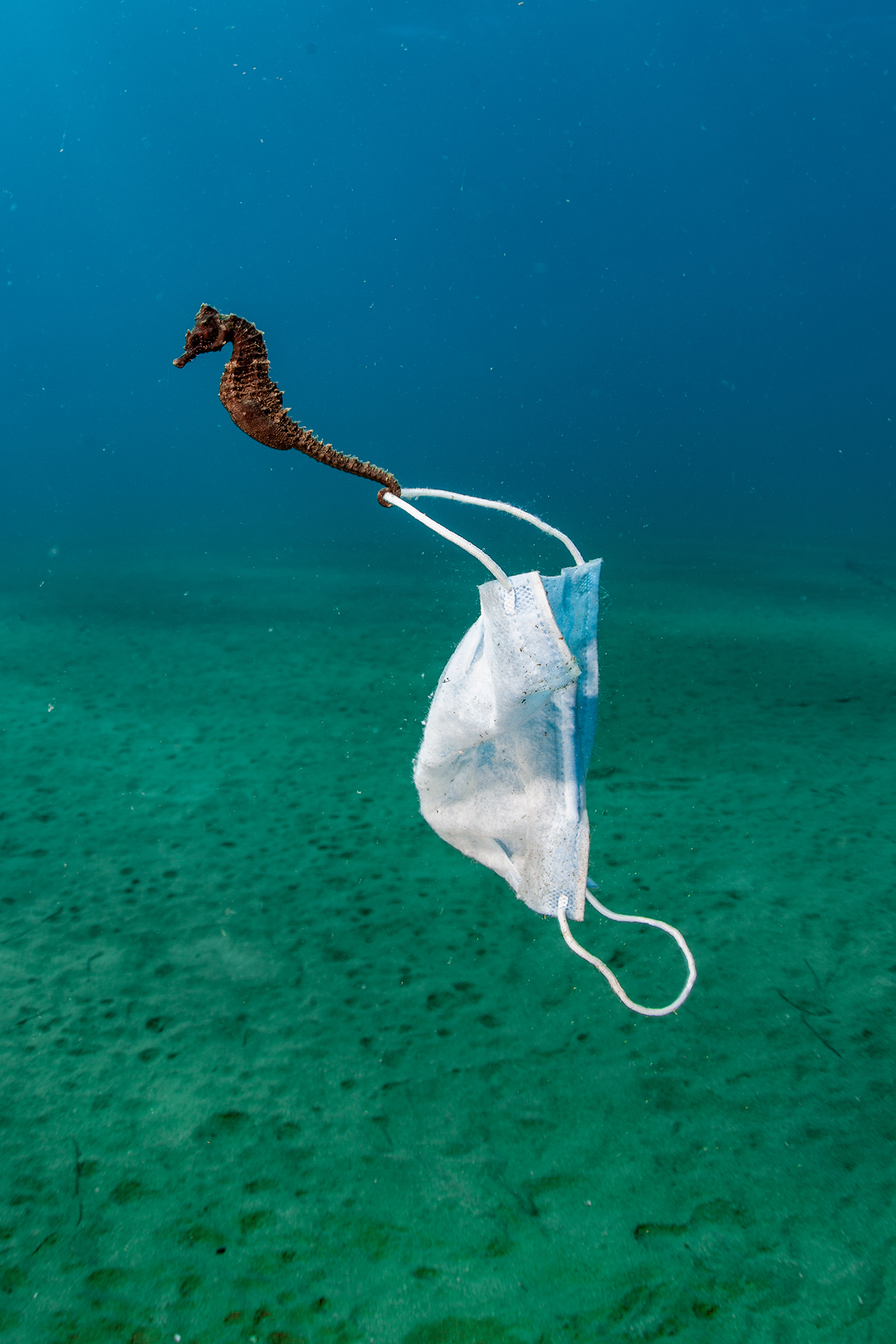 Name: Nicholas Samaras
Picture title: Your Protection is my Home Pollution
Category:  People Choice
Nationality: Greece
Occupation: Full-time underwater photographer

Technical information
Camera: Canon EOS 5D MARK II
Lens: Canon EF 8-15mm f/4L Fisheye USM + Kenko DGX 1.4x Teleconverter
EXIF: 1/40 sec, f/10, ISO 100
Accessories: Sea & Sea MDX-PRO 5D Mark II Housing, 2 x Retra Flash, Zen Mini dome port
PEOPLE'S CHOICE AWARD
Nicholas Samaras | Your Protection is my Home Pollution
Name: Nicholas Samaras
Picture title: Your Protection is my Home Pollution
Category:  People Choice
Nationality: Greece
Occupation: Full-time underwater photographer

Technical information
Camera: Canon EOS 5D MARK II
Lens: Canon EF 8-15mm f/4L Fisheye USM + Kenko DGX 1.4x Teleconverter
EXIF: 1/40 sec, f/10, ISO 100
Accessories: Sea & Sea MDX-PRO 5D Mark II Housing, 2 x Retra Flash, Zen Mini dome port
Nicholas says:
"Stratoni" is a small seaside village in Halkidiki peninsula in northern Greece,  which was abandoned many years ago by swimmers and most divers for  because of the gold mine on the edge of the Gulf. It is a place where I regularly dive over the past 10 years to observe and photograph the local seahorse population (Hippocampus hippocampus, short snouted seahorse) that live in the small bay and is perhaps the only known colony of seahorses in Greece. You can meet them more easily in large numbers during the summer months if you dive to a depth of 8-17 meters. The area where they live is a large area consisting of sand without the presence of sea grass or rock formations. It looks like a large desert and the only places that can be protected and supported to feed are some carried materials such as leaves that end up in the sea from the near mountain, branches and even litter.
However, for some reasons that have not yet been discovered, seahorses continue to live there and multiply at a steady rate. All this time in Stratoni I have witnessed some amazing scenes with seahorses, watching them swimming, peacefully floating, achieving amazing camouflage, flirting and mating. Over the years, the seahorse's colony has survived enormous natural disasters, overfishing, waste thrown into the sea from the village pipelines and interventions by the adjacent gold mine.
When you regularly dive at a point, you have the opportunity to observe the changes that occur at that point and how much the human presence affects the environment. The Covid-19 virus in 2020 and the mandatory usage of plastic gloves, disposable masks and sanitisers have led (and still lead) to an even greater contamination of the already polluted sea. It's the promise of pollution to come if nothing is done. Unfortunately, the already burdened bay has to face another problem, the "Covid waste".
Nicholas Samaras
Greece
Nicholas Samaras is an award-winning photographer and one of the most passionate and committed underwater photographers worldwide. His love and dedication to the sea and its creatures, combined with his characteristic effort to bring the beauty of the marine world to the surface with a unique aesthetic, established him in a very short period, both in Greece and abroad.
Nicholas' talent for underwater photography was evident from his first attempts to shoot underwater. His enthusiasm of constantly seeking knowledge starting from his studies and his background as a creative director for years in modern advertising companies, the fresh techniques and his tendency to innovate new ideas, transformed him from a conscious diver to a professional underwater photographer with his own way of photography, a unique style.