The NPOTY People's Choice Award 2021
The judges of the Nature Photographer of the Year-contest 2021 (NPOTY) had to choose from more than 20,000 breathtaking, beautiful and stunning images which were submitted in the NPOTY-contest of 2021. The members of our jury could only select 60 images… But there were so many more fantastic images entered in the NPOTY-contest!
Therefore we've introduced something new this year (and from now on we will do this every year): the NPOTY People Choice Award. The jury members of the NPOTY-contest of 2021 selected 23 images for our first People's Choice Award.
Thousands of people voted on the images during this first People's Choice Award! We are very happy with this result and that we are able to feature these photos.
The winners of the People's Choice Award 2021
The overall winner of the People's Choice Award, which means the photo with the highest number of votes chosen by the public is:
Yaron Schmid (Curious Neighbours)
The runner up is:
Ripan Biswas (Alien Invasion)
The 3 highly commendeds are for:
Hong Chen (The lion going down)

Igor Altuna (A leopard named Olimba just killed a Baboon)

Juan Garcia Lucas (Dark Autumn XII)
RUNNER-UP PEOPLE'S CHOICE AWARD
Ripan Biswas | Alien invasion
HIGHLY COMMENDED PEOPLE'S CHOICE AWARD
Hong Chen | The lion going down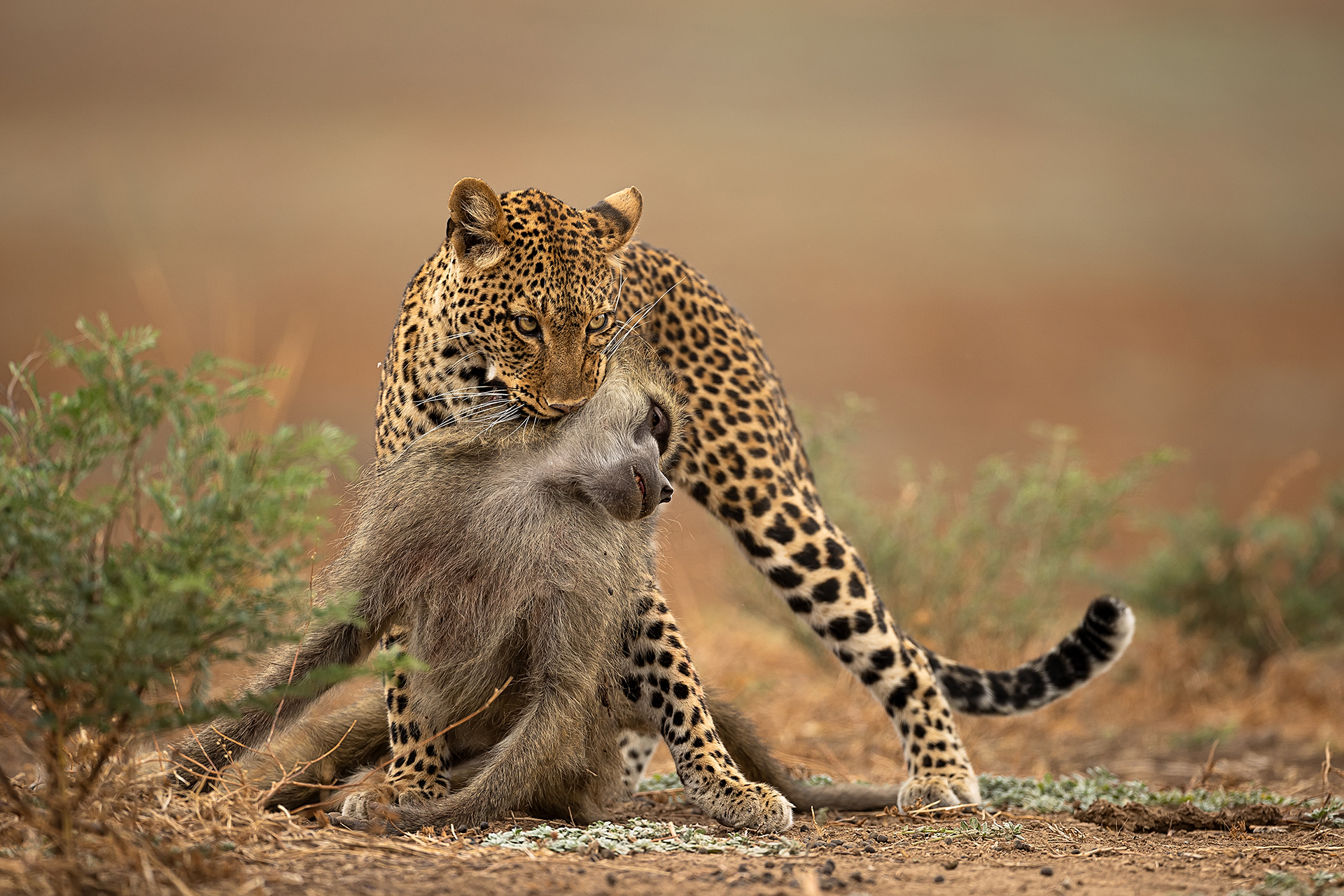 HIGHLY COMMENDED PEOPLE'S CHOICE AWARD
Igor Altuna | A Leopard named Olimda just killed a Baboon
HIGHLY COMMENDED PEOPLE'S CHOICE AWARD
Juan Garcia Lucas | Dark Autumn XII
Follow us on social media or send us an email
Don't Be Shy
Drop us a line anytime, and one of our NPOTY team members will respond to you as soon as possible