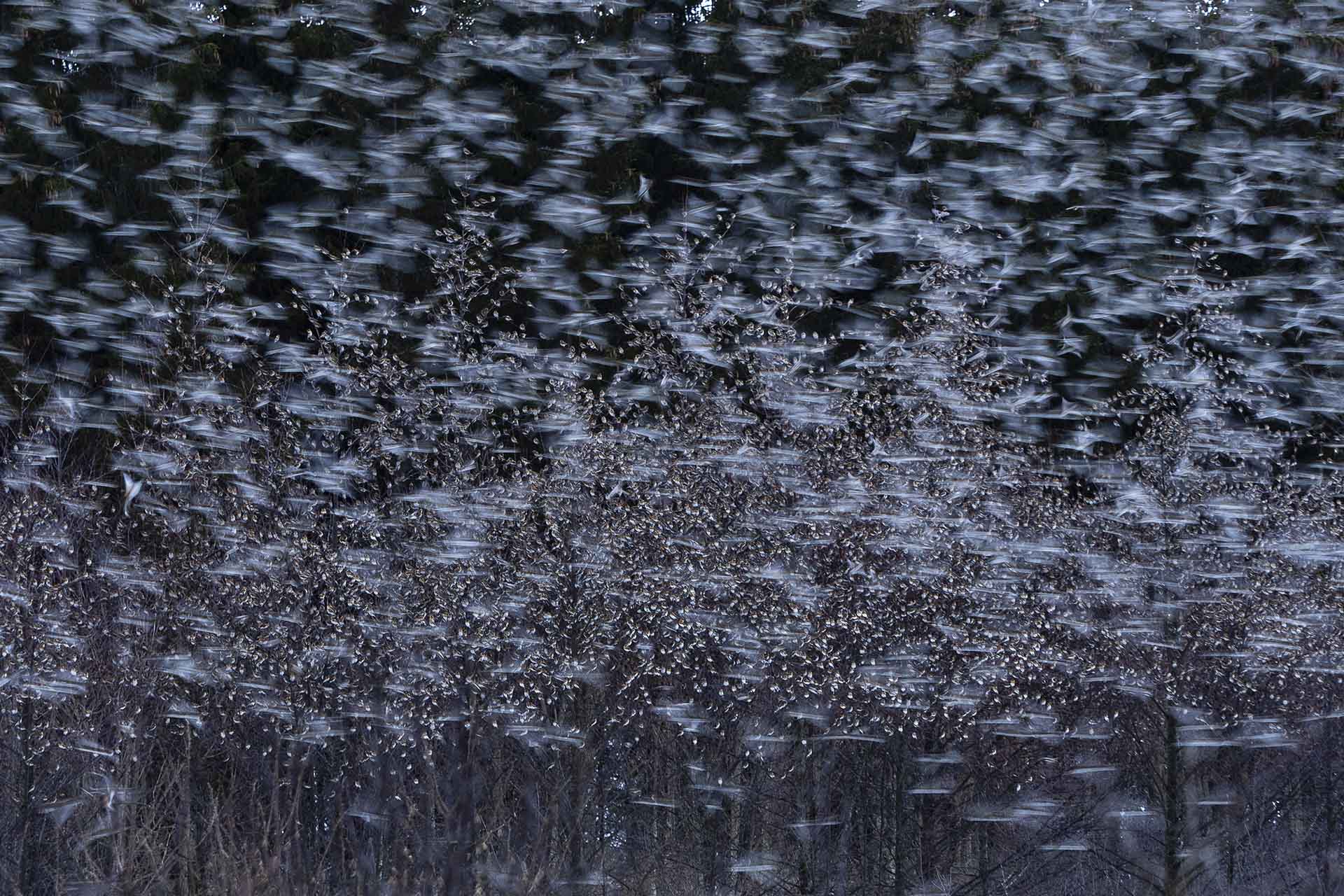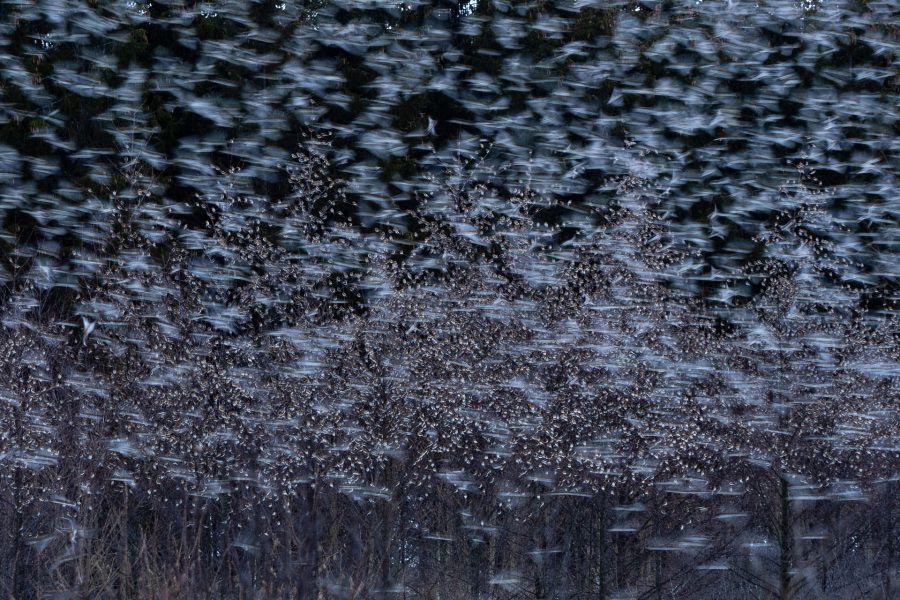 Name: Andreas Geh
Picture title: Brambling Togetherness
Category: Birds
Nationality: Germany
Occupation: Managing Partner – Executive Coach
Technical information
Camera: Olympus OM-D E-M1X
Lens: Olympus M.Zuiko Digital ED 40-150 F2.8 PRO 
EXIF: ISO 200, f3.5, 1/30 sec., -1 e/v, Handheld at 70mm
WINNER CATEGORY BIRDS
Andreas Geh | Brambling Togetherness
Name: Andreas Geh
Picture title: Brambling Togetherness
Category: Birds
Nationality: Germany
Occupation: Managing Partner – Executive Coach
Technical information
Camera: Olympus OM-D E-M1X
Lens: Olympus M.Zuiko Digital ED 40-150 F2.8 PRO 
EXIF: ISO 200, f3.5, 1/30 sec., -1 e/v, Handheld at 70mm
Andreas

 says:
Approximately every 5-7 years, huge flocks of several million mountain finches (bramblings) gather in the southern Black Forest during the winter. They rest in a very small area for a few weeks. This mass phenomenon is unique. I experienced this for the first time in 2015. In January 2019 there was another huge swarm on the South-Eastern edge of the Black Forest. Located near the Swiss border, not far from where I lived at the time in a region called Hegau at Lake Constance.
Every evening, some 5 to 5 million mountain finches flew into a small pine forest on a hilltop to fledge early in the morning. For days I observed the behavior of the animals and thought about how to capture this mood best in rainy weather and sparse evening light. I was fascinated by the rhythm and coordination of the countless animals in the apparent chaos and I wanted to capture both aspects in the picture. The enormous amount of birds and their movements. After several attempts the exposure time of 1/30s appeared to be ideal for the balance between movement and image.
A mass phenomenon and coordinated behavior of these animals and how they navigate their assembling over thousands of kilometers, no one can scientifically fully explain. A miracle of creation and for me a beautiful picture of community and peaceful interaction. Something that we humans look for, especially in times of Corona. It is up to us.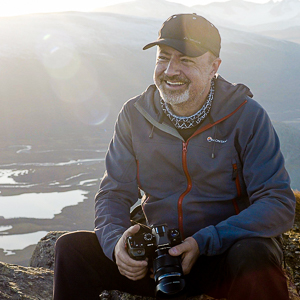 About Andreas:
Germany
"I love creation, I love photography. That is why I am a nature photographer with passion."
Andreas Geh (born 1968), lives in Brandenburg, near Berlin, Germany. He is an enthusiastic nature photographer with a passion for landscape and bird photography. He is Olympus Visionary and has been a full member of the GDT (Society of German Nature Photographers e.V.) for over 10 years. In 2016 he was GDT nature photographer of the year.
His pictures can be seen internationally in conservation projects, magazines, books, exhibitions and other media. Since he works full-time as an entrepreneur and executive transformation coach, he is photographing for reconnecting with the natural world and taking the time to focus his senses through the lens of a camera, having an unique opportunity to practice changing perspective, a skill he applies and teaches when coaching others.
Website: www.geh-photo.org