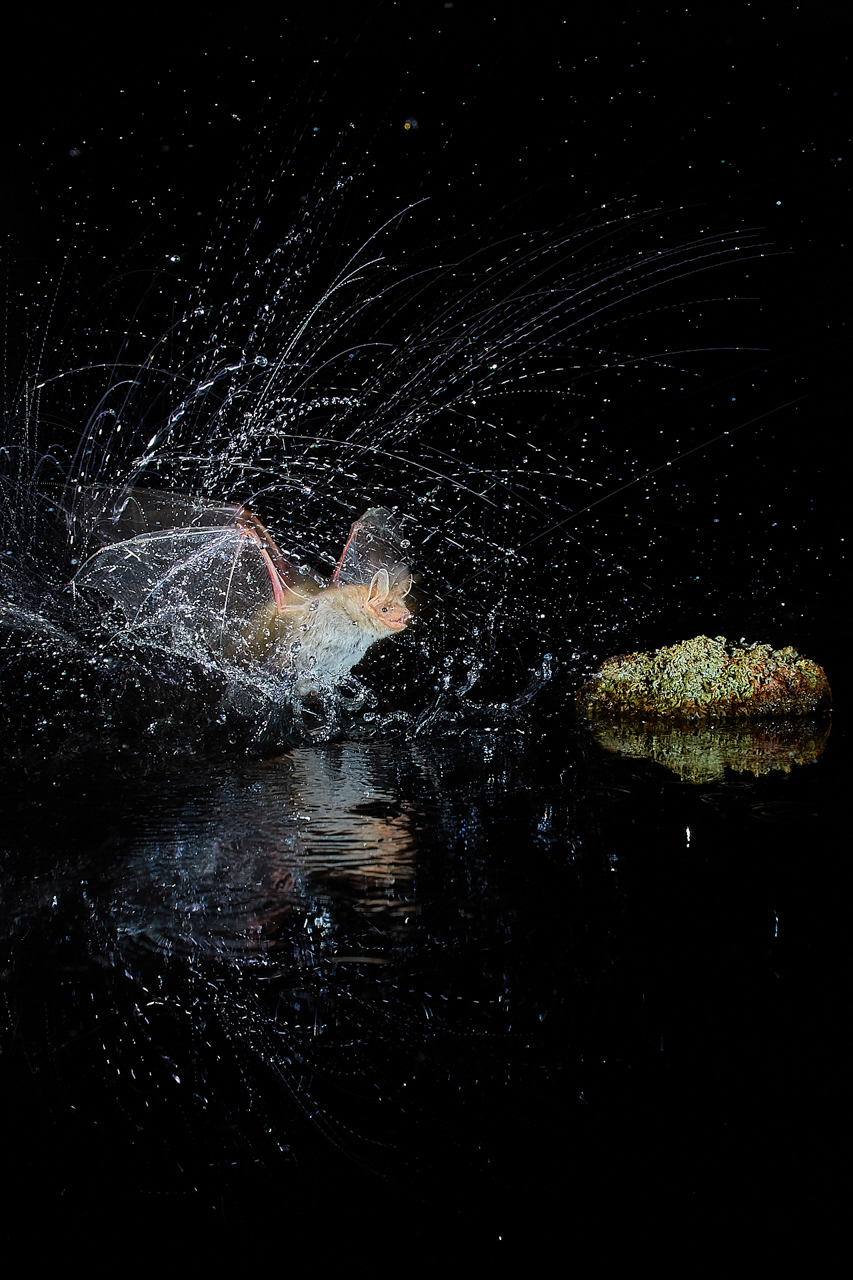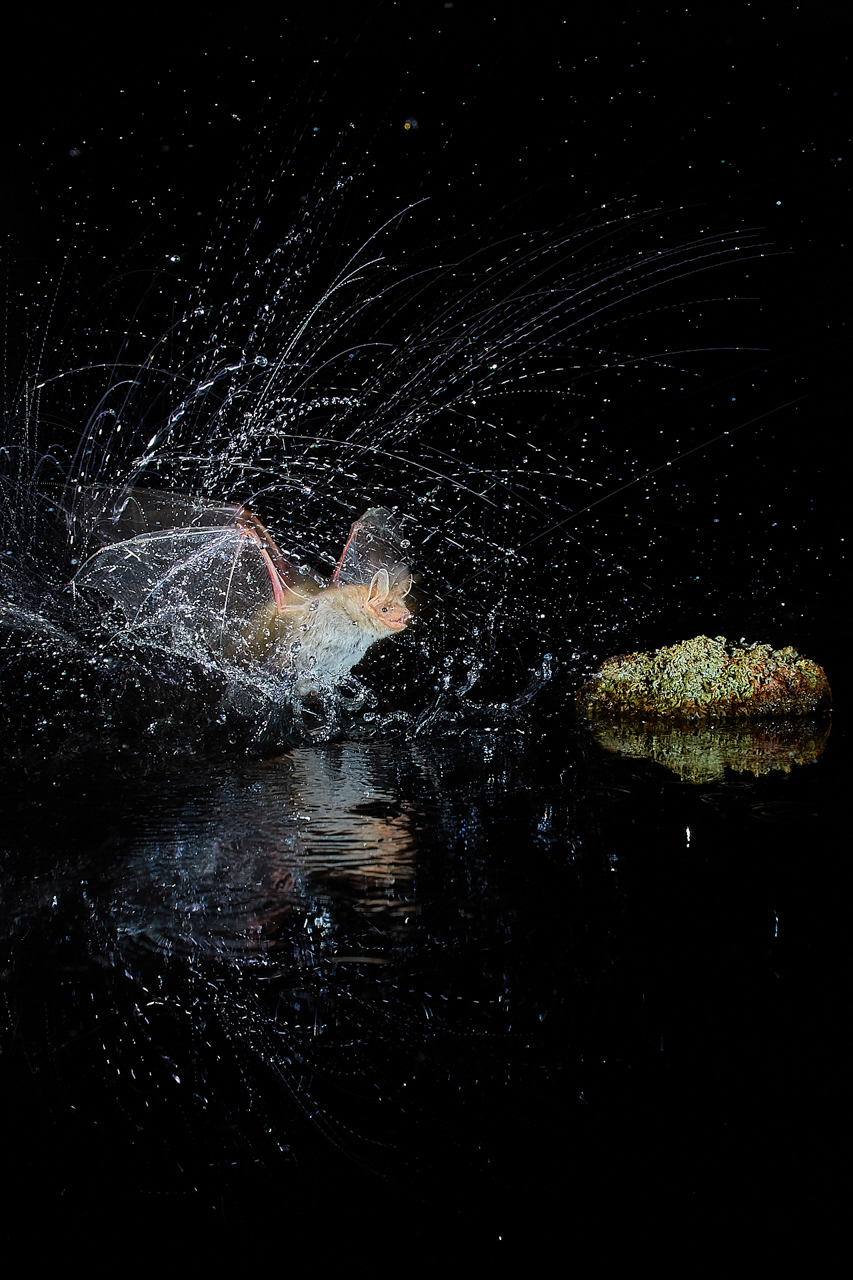 Name: Antonio Leiva Sanchez
Picture title: Splash!!!
Category: Mammals
Nationality: Spain
Occupation: Civil servant
Technical information
Camera: Canon EOS 7D mark II
Lens: Tamron 18-270mm f3,5-6,3
EXIF: ISO 500 – F/10 – 1/8 sec – 23mm
Other info: Hight speed with flashlights combined with continuous light. Only one exposure.
Accessories: Tripods, flashlights, continuous light, infrared barrier URSUS
RUNNER-UP CATEGORY MAMMALS
Antonio Leiva Sanchez | Splash!!!
Name: Antonio Leiva Sanchez
Picture title: Splash!!!
Category: Mammals
Nationality: Spain
Occupation: Civil servant
Technical information
Camera: Canon EOS 7D mark II
Lens: Tamron 18-270mm f/3.5-6.3
EXIF: ISO 500 – f/10 – 1/8 sec – 23mm
Other info: Hight speed with flashlights combined with continuous light. Only one exposure.
Accessories: Tripods, flashlights, continuous light, infrared barrier URSUS
Antonio

says:
I photographed the Lesser Mousse-eared Bats from a small colony established in my home range in Sucs, a small town in an agricultural area in Spain. I observed that they sometimes dove into a small pond next to the access to their refuge, so I decided to photograph that moment.
For this, I used the technique of High Speed with flashlights combined with continuous light, a complicated photographic technique that would allow me to capture the trails produced by water splashes.  After several nights of frustrated attempts, reframing and adjustments, I got the final image I was hoping for.
About Antonio:
Spain
I am Antonio Leiva Sanchez from Spain.  Born in 1971 and a nature lover from the moment I became aware of nature. Self-taught photographer of nature and wildlife since 2008, when I bought my first Digital SLR Camera.
From that moment I started photographing all aspects of wildlife and the natural landscape as a means of expressing the curiosity, admiration and passion for wildlife I always feel. Within the world of nature photography, I have been exploring different disciplines and techniques used for each type of subject to be photographed. In 2014 I was introduced to the technique of high speed photography with flashes. I have explored this method further for being able to creatively photograph both nocturnal and diurnal wildlife.