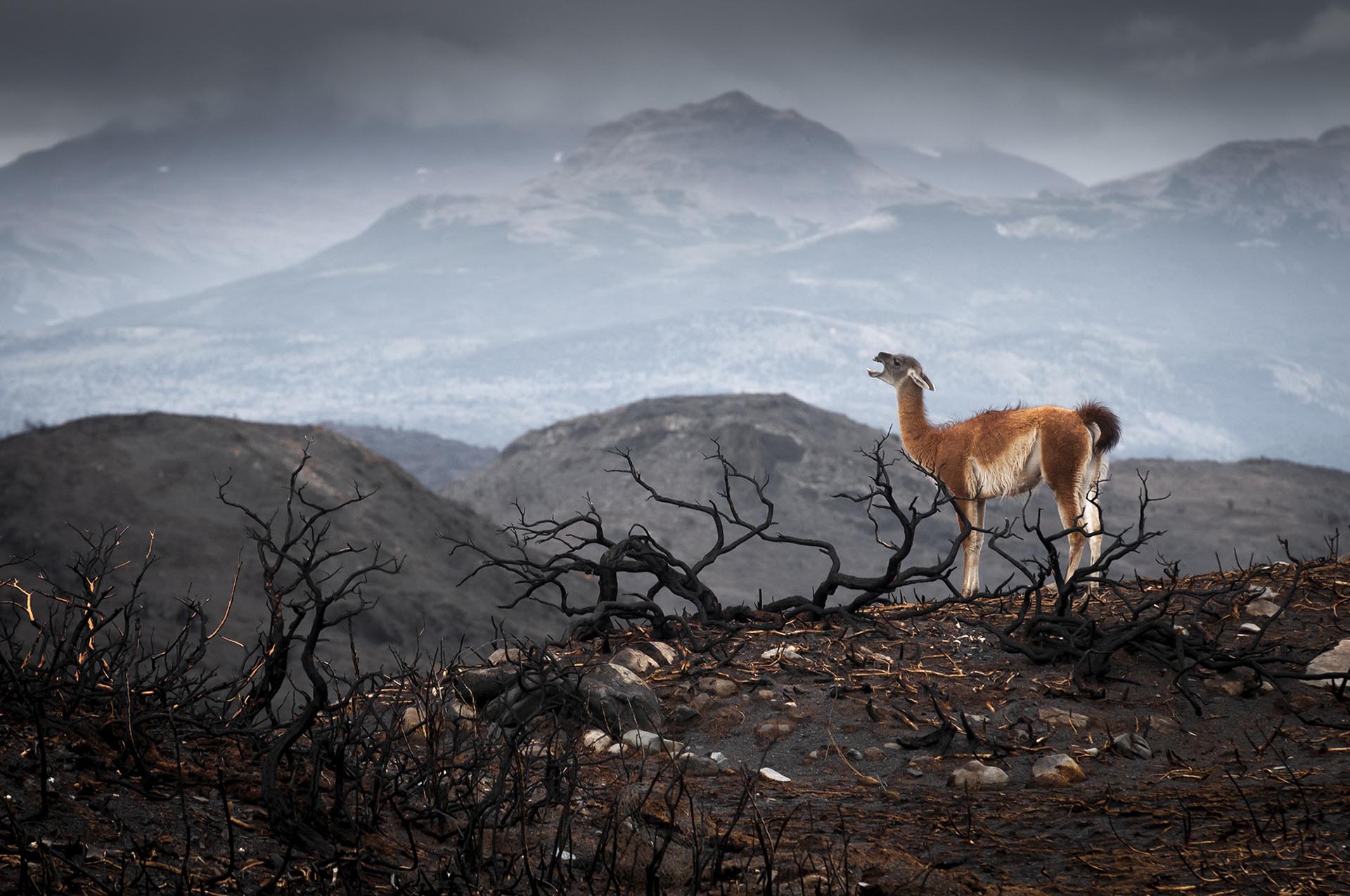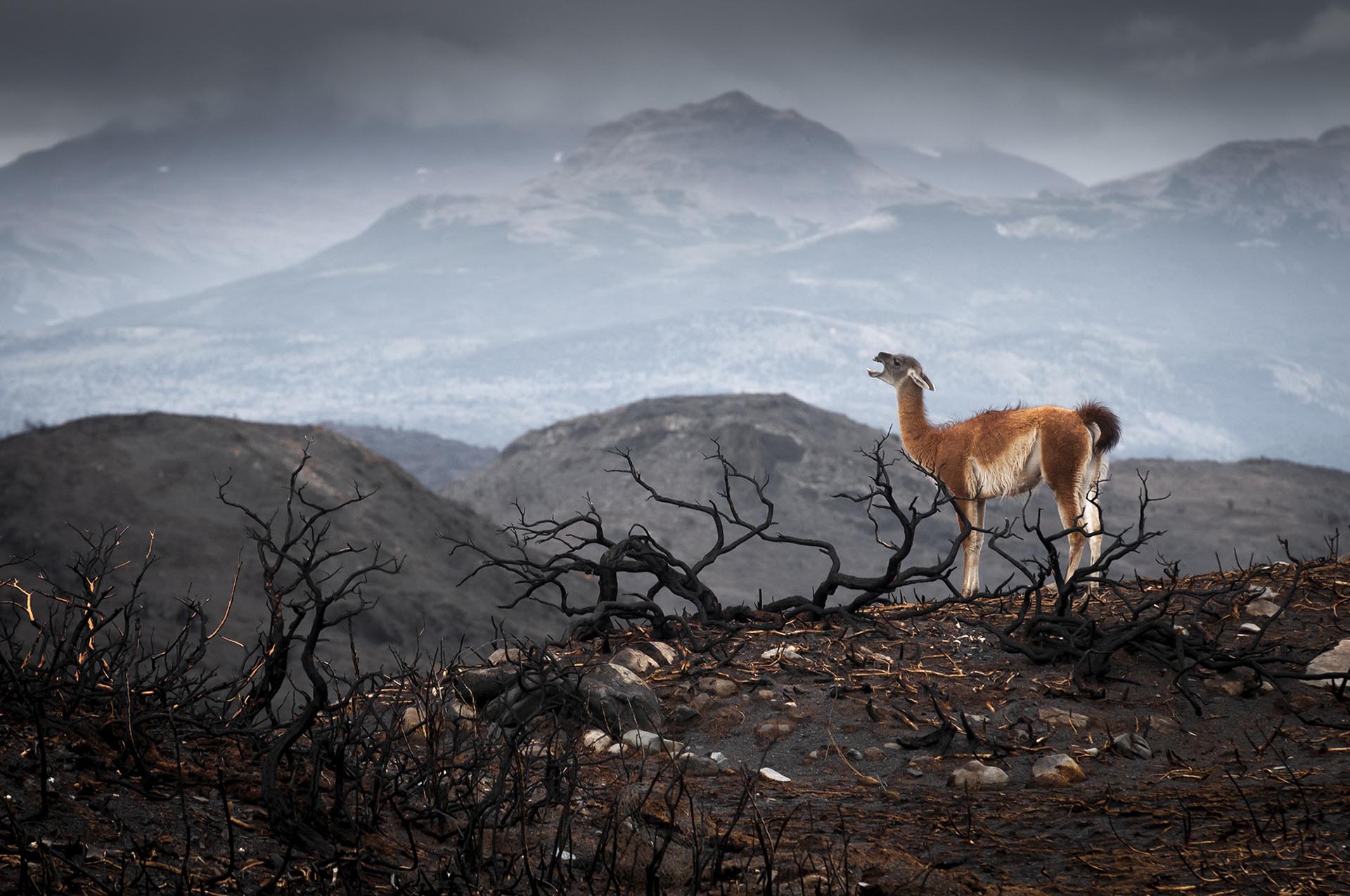 Name: Francisco Negroni
Picture title: The Cry of Pain
Category: Man and nature
Nationality: Chile
Occupation: Full-time photographer
Technical information
Camera: Nikon D300
Lens: Sigma 70-200 2.8
EXIF: ISO 500, f5.6, 1/320 sec
HIGHLY COMMENDED CATEGORY MAN AND NATURE 
Francisco Negroni | The Cry of Pain
Name: Francisco Negroni
Picture title: The Cry of Pain
Category: Man and nature
Nationality: Chile
Occupation: Full-time photographer
Technical information
Camera: Nikon D300
Lens: Sigma 70-200 2.8
EXIF: ISO 500, f5.6, 1/320 sec
Francisco

says:
I made this picture on early morning in Torres del Paine National Park in Chile (chilean Patagonia, Magallanes and Chilean Antarctica region). The Scream of Pain is a testament of how human carelessness can destroy an environment, even a protected one. In 2011 due to the negligence of a tourist, a fire started and 17,600 hectares were burned.
As a freelance photographer, I traveled to Chilean Patagonia to do some reports on the fire, I toured the Park, shocked seeing the devastation. I was surrounded by the silence between ashes and the remains of some dead animals. On a slope I felt the cries of a guanaco (Lama guanicoe, characteristic animal of the area). Withy my camera in my hand I hurried to discover what was happening and there it was; a guanaco shouting to the horizon in search of his family or herd, a cry that never got answered.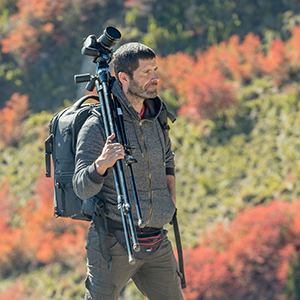 About Francisco:
Chile
I have been a professional photographer since the year 2000. I worked during 12 years as a freelance press photographer, collaborating for different national and international media. In 2013 I decided to abandon photojournalism and start in Nature and Landscape photography. My most recognized work is as a Volcanoes photographer. Today I travel through Chile recording beautiful landscapes from our deserts in the north to the Patagonian ice in the south. In addition, I carry out photography workshops and photography tours where I try to convey to future generations the importance of photography in the conservation of our nature.
Website: www.francisconegroni.com