Name: Pål Hermansen
Picture title: Timothy polen spread
Category: Plants and fungi
Nationality: Norway
Occupation: Writer/author and part-time dentist
Technical information
Camera: Canon EOS  5DSR
Lens: Canon 70-300mm
EXIF: ISO 1250, f/8, 1/6400sec at -1,7EV
Accessories: Tripod
HIGHLY COMMENDED CATEGORY PLANTS AND FUNGI
Pål Hermansen | Timothy polen spread
Name: Pål Hermansen
Picture title: Timothy polen spread
Category: Plants and fungi
Nationality: Norway
Occupation: Writer/author and part-time dentist
Technical information
Camera: Canon EOS  5DSR
Lens: Canon 70-300mm
EXIF: ISO 1250, f/8, 1/6400sec at -1,7EV
Accessories: Tripod
Pål says:
This photo of Timothy, Phleum pratense was taken in Ski, Akershus, Norway.
As a pollen allergic, I have an ambivalent relation to the timothy. In the middle of the summer, when the pollen spreads, I´m very careful not to contribute to the act. On the other hand, I have also felt an obsession to try to depict the  "monster". In early midsummer mornings, after a silent night, the pollen can be spread widely. I found a backlit place where the sun highlighted the pollen.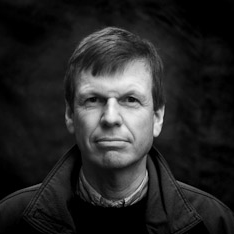 About Pål:
Norway
Pål Hermansen (born in 1955) works as a photographer in the field of nature and arts. He is educated from Robert Meyer College of Art, Oslo, in addition to degrees in dentistry and homeopathy. In his work, he is mainly focusig on the interaction between man and nature, existential landscapes and creative wildlife photography.
Pål Hermansen has written 35 books and is one out of top ten photographers represented in the 2013 international portfolio book, Masters of Nature Photography (BBC/Natural History Museum, London 2013). His images have appeared in publications such as National Geographic Magazine, ORION, GEO and BBC Wildlife Magazine. Hermansen has received many prizes in major competitions, including World Press Photo, Wildlife Photographer of the Year, Big Picture and European Nature Photographer of the Year. His works are exhibited worldwide. He is a member of FFF, The Norwegian Art Photographer´s Association and is represented in the group 100 Norwegian Photographers, (2018): He is also member of the art collective HAM together with Mats Andersson and Erik Malm.
Website: www.palhermansen.com