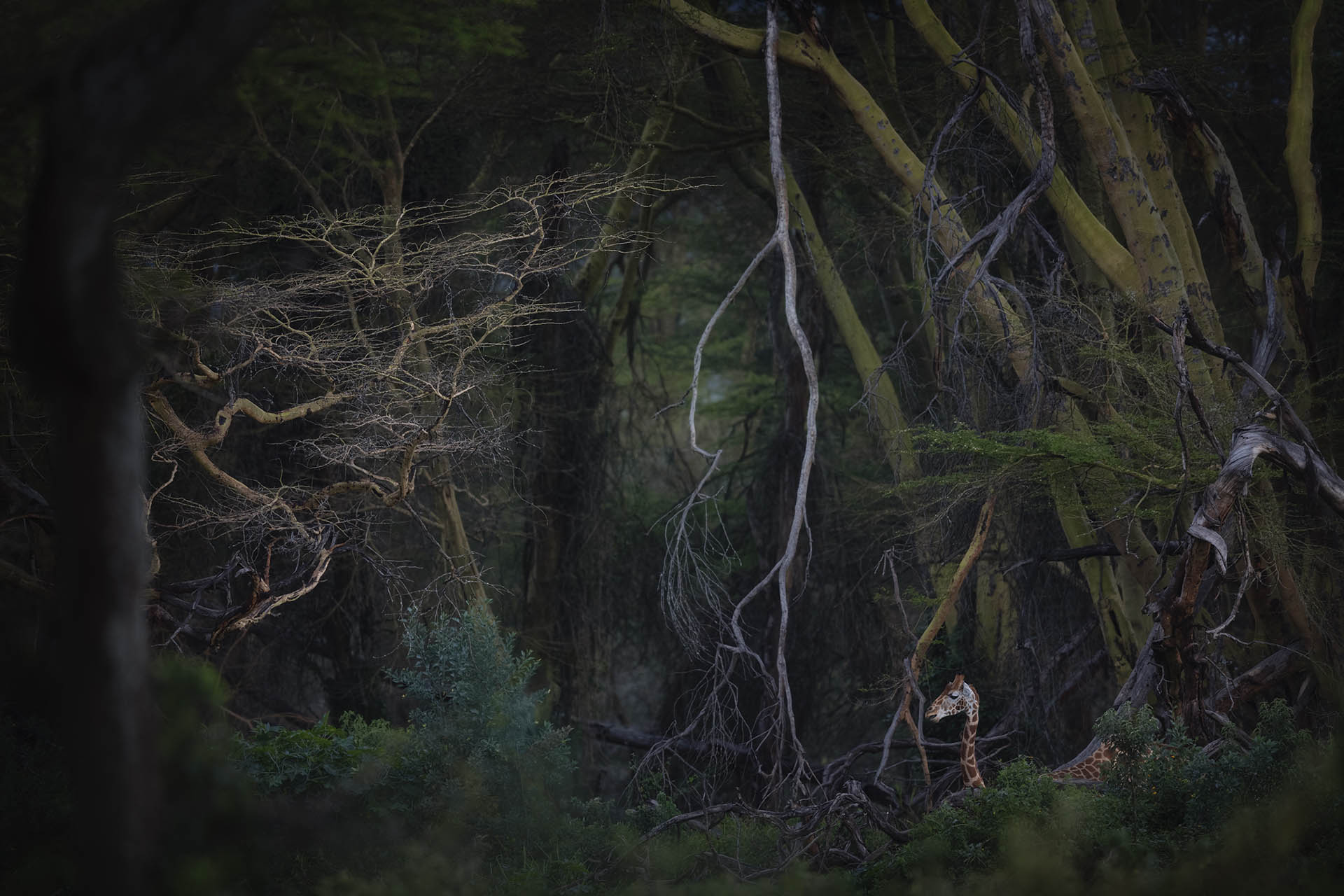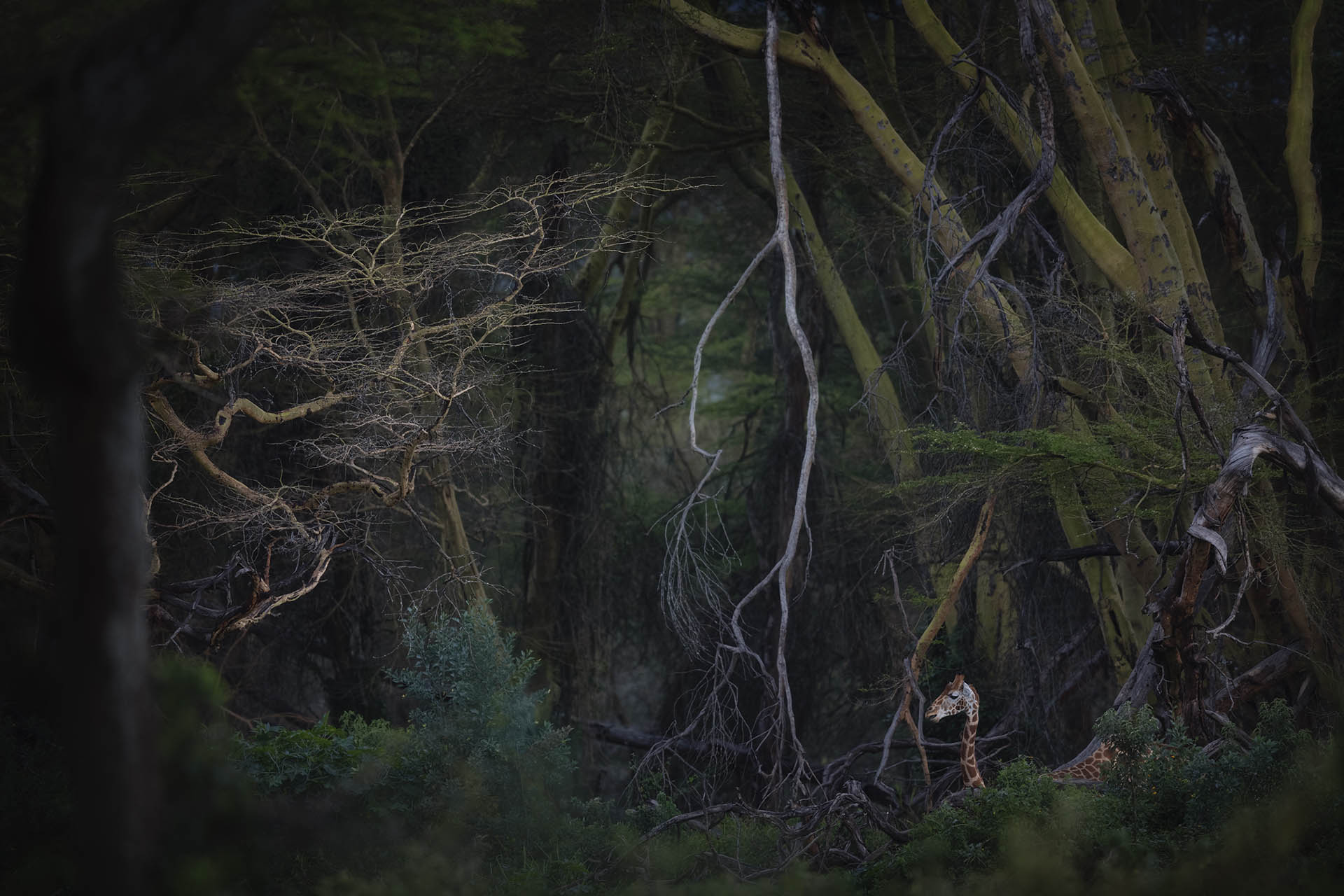 Name: Roberto Marchegiani
Picture title: Jurassic Park
Category: Mammals
Nationality: Italy
Occupation: Lawyer
Technical information
Camera: Nikon D850
Lens: NIKKOR 600mm AF-S  f/4 E FL ED VR
EXIF: ISO: 800 – f/4 – 1/250sec
Accessories: NIKON MB-D18 – BATTERY GRIP
WINNER CATEGORY MAMMALS
Roberto Marchegiani | Jurassic Park
Name:Roberto Marchegiani
Picture title: Jurassic Park
Category: Mammals
Nationality: Italy
Occupation: Lawyer
Technical information
Camera: Nikon D850
Lens: NIKKOR 600mm AF-S f/4 E FL ED VR
EXIF: ISO: 800 – f/4 – 1/250sec
Accessories: NIKON MB-D18 – BATTERY GRIP
Roberto

 says:
I took this photo in Nakuru National Park, Kenya. To have a better chance of finding good light I went on a deliberately organized safari in the rainy season. Just before sunset my friends and I notice a group of giraffes walking in front of the forest. With a long lens, the 600mm, I find a magnificent glimpse into the forest that strikes me a lot. Therefore instead of taking pictures to the passing giraffes, I keep the framing still hoping for the passage of the giraffes at that point. The angle was narrow and with the maximum aperture to blur as much as possible the vegetation in the foreground that could damage the image.
In the end, the stubbornness rewarded me because the giraffe passed right the best spot and the scene reminded me of a Jurassic landscape, with a herbivorous dinosaur in the same position as the giraffe.
About Roberto:
Italy
I was born in 1963 in Italy, in the Marche region where I live in the city of Ancona (Italy).
I am taking photo's since I was 14 years old. I love nature in all its forms and try to convey that in my photos. Nature's beauty and the emotions inspires me.
Lately I dedicate myself to nature photography, mainly landscapes but also underwater and wildlife. I have a more emotional approach to documentary of nature, always trying to get the most aesthetic result. My photos have won honors (category winners, runner up and highly commended) in major international competitions such as Memorial Maria Luisa, GDT, Windland's Nature's Best Photography, Glanzlichter, Oasis, Outdoor Photographer of the Year, Cadiz Photonature, Magical Nature, ILPOTY, IGPOTY, IPA, MIFA, Biophotocontest and Sony World Photography Awards.
Website: www.joyoflight.it