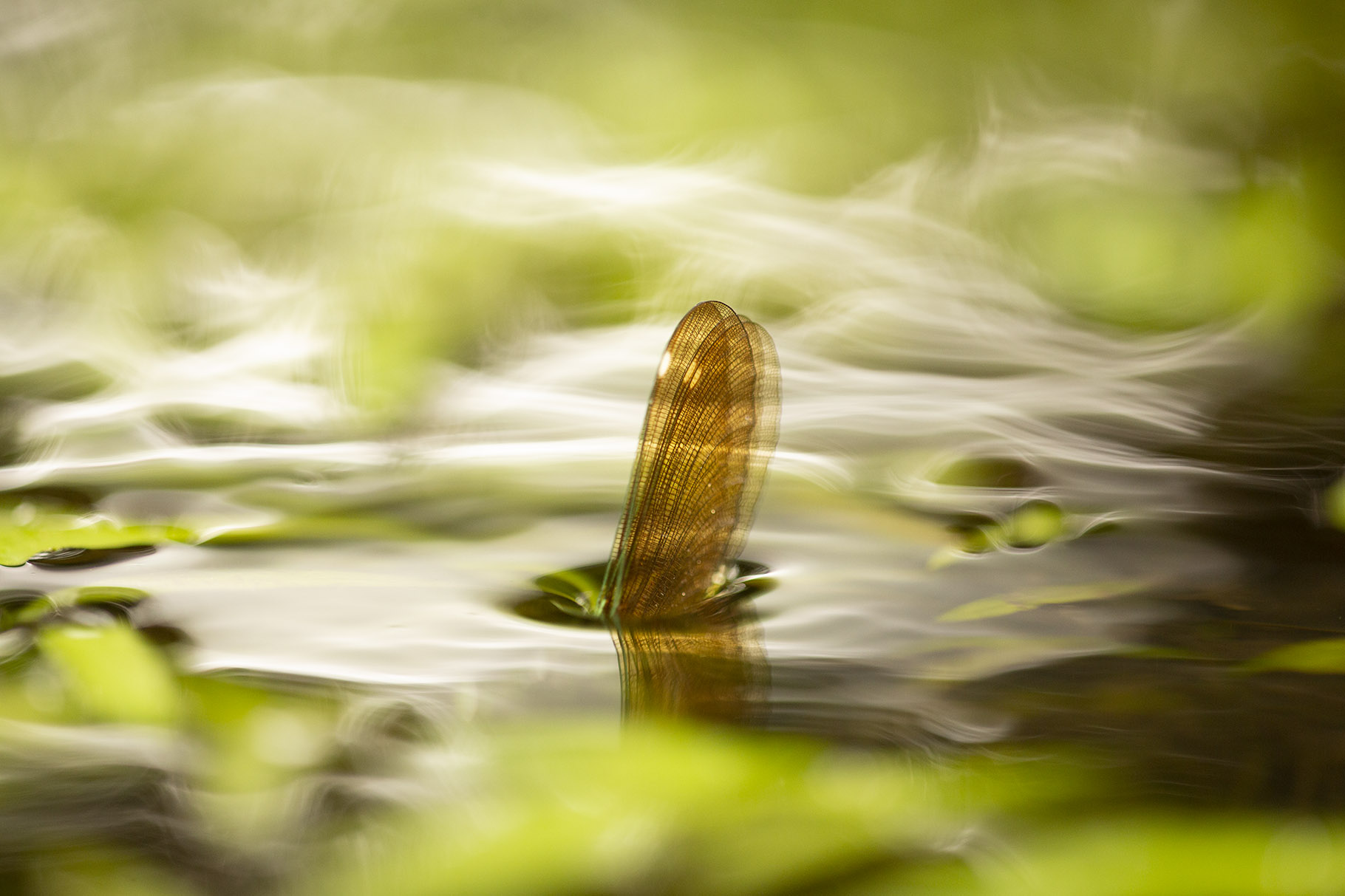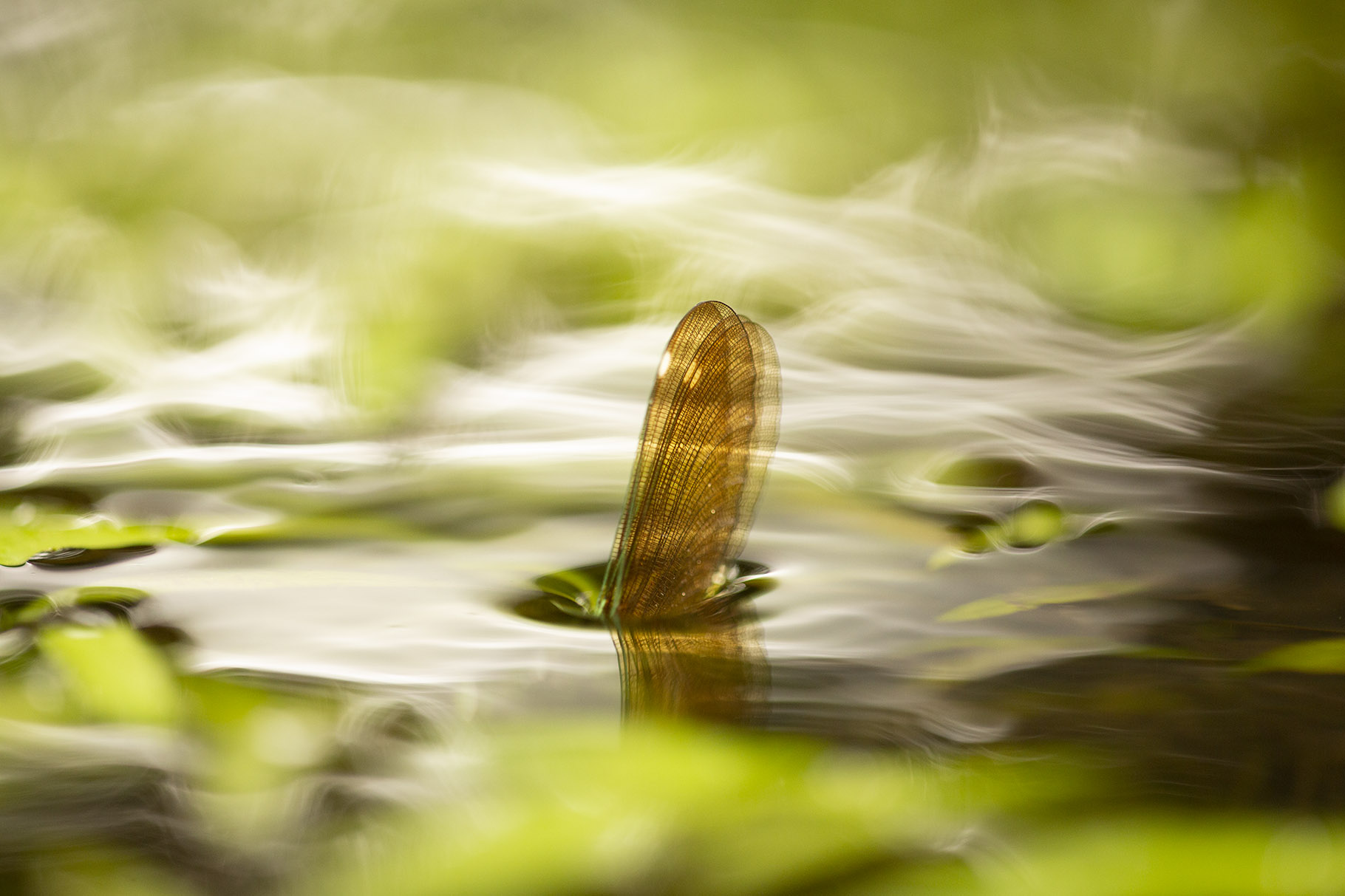 Name: Ruben Perez Novo
Picture title: A New Immersion
Category: Other animals
Nationality: Spain
Occupation: Naval Mechanic
Technical information
Camera: Canon EOS 5D Mark III
Lens: Sigma 150 macro f/2.8
EXIF: ISO 1600, f/2.8, 1/250 sec
Accessories: Carbon tripod and a wireless shutter 
HIGHLY COMMENDED CATEGORY OTHER ANIMALS
Ruben Perez Novo | A New Immersion
Name: Ruben Perez Novo
Picture title: A New Immersion
Category: Other animals
Nationality: Spain
Occupation: Naval Mechanic
Technical information
Camera: Canon EOS 5D Mark III
Lens: Sigma 150 macro f/2.8
EXIF: ISO 1600, f/2.8, 1/250 sec
Accessories: Carbon tripod and a wireless shutter 
Ruben says:
The photo is taken in an area of the Sor river in Coruña, northern Spain. It is a female Calopteryx Virgo, the females of these damselflies are characterized by laying their eggs inside the leaves that are underwater.
I was in the middle of the river photographing them while they mated with the males. The females were perching on the leaves that came to the surface of the water to lay their eggs. I was surprised when I saw they were embedding their eggs on the leaves were moving along the leaf. They dind't stop until they were completely submerged underwater. The calopteryx remained for a few minutes down while they continued to lay their eggs. I was impressed with the amount of time they can stay underwater while laying and then can get out and fly without any difficulty. That females lay their eggs in rivers is a sign of cleanliness and purity of that river.
To take this photo I was in the river with a tripod and camera. The lighting is totally natural, the sunlight filtered through the dense foliage of the trees that surrounded the river which made the light very soft. The greatest difficulty was finding the appropriate shutter speed to get a small movement of the river water to be appreciated. I was making sure the damselfly's wings did not moved. I had to take care of all of these things while the female Calopteryx Virgo was moving around the leaf laying its eggs.
About Ruben:
Spain
I started taking photos about 18 years ago, I have trained myself as a photographer by reading books, watching videos and studying many photos of other photographers.
Shortly after buying my first camera I was already acquiring my first macro lens. A discipline that would hook me from the beginning and to which I still continue to dedicate most of the free time I have. At first I only used natural light for my photos, however over time I have seen the potential of artificial light combined with natural light as well.