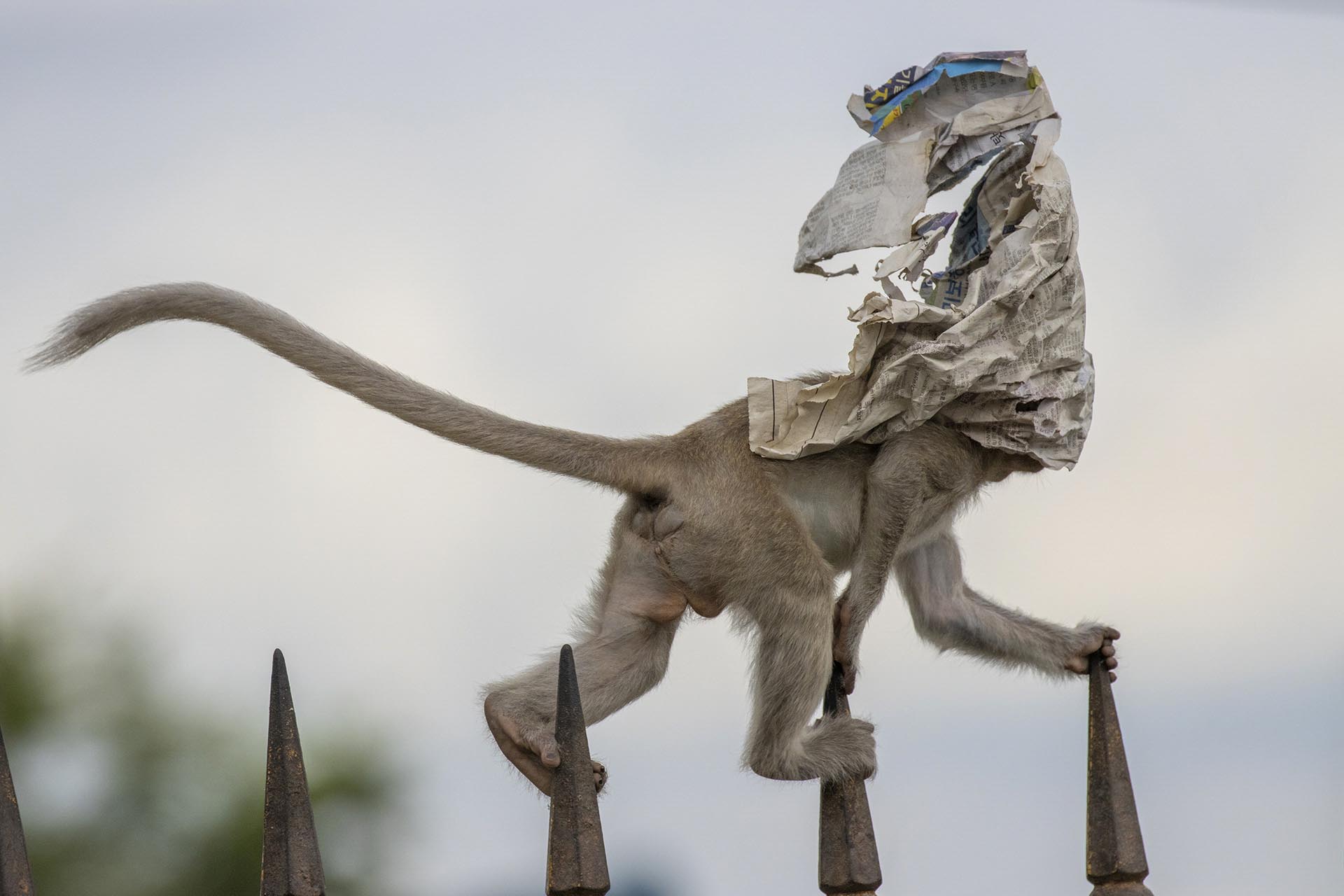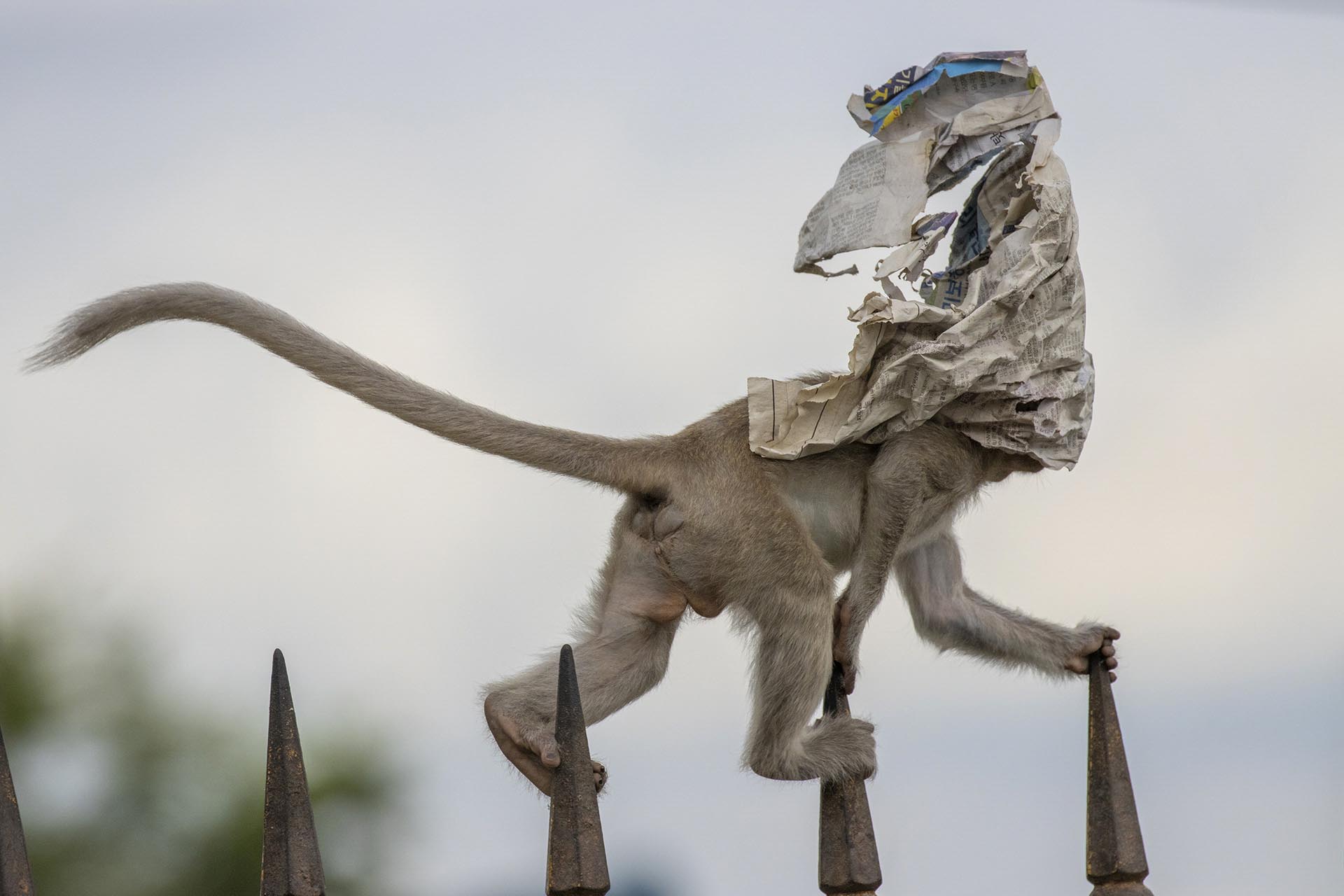 Name: Wei Fu
Picture title: Newspaper
Category: Man and nature
Nationality: Canada, living in Thailand
Occupation: Mechanical Engineer
Technical information
Camera: Canon 90D
Lens: Tamron SP 150-600 f 5-6.3 
EXIF: ISO 800, f8, 1/1600sec at 400mm
HIGHLY COMMENDED CATEGORY MAN AND NATURE 
Wei Fu | Newspaper
Name: Wei Fu
Picture title: Newspaper
Category: Man and nature
Nationality: Canada, living in Thailand
Occupation: Mechanical Engineer
Technical information
Camera: Canon 90D
Lens: Tamron SP 150-600 f 5-6.3
EXIF: ISO 800, f8, 1/1600sec at 400mm
Wei says:
This photo was taken in Lopburi, located in Thailand. This place is known for hundred to thousand crab-eating macaques running in the city.
I was looking for the moment to capture a playing monkey. All of a sudden the strong wind brings a newspaper to the monkey's face. It looked like a monster running on an iron bar, I quickly took this funny photo.
About Wei:
Thailand
Wei Fu is a wildlife and journalism photographer, he lives and works in Thailand. Wei is trying to tell the stories of the wild world by his photography.
His passion for photography was cultivated from his love of natural beauty and reality, he has traveled to many countries for photography of wildlife and journalism.