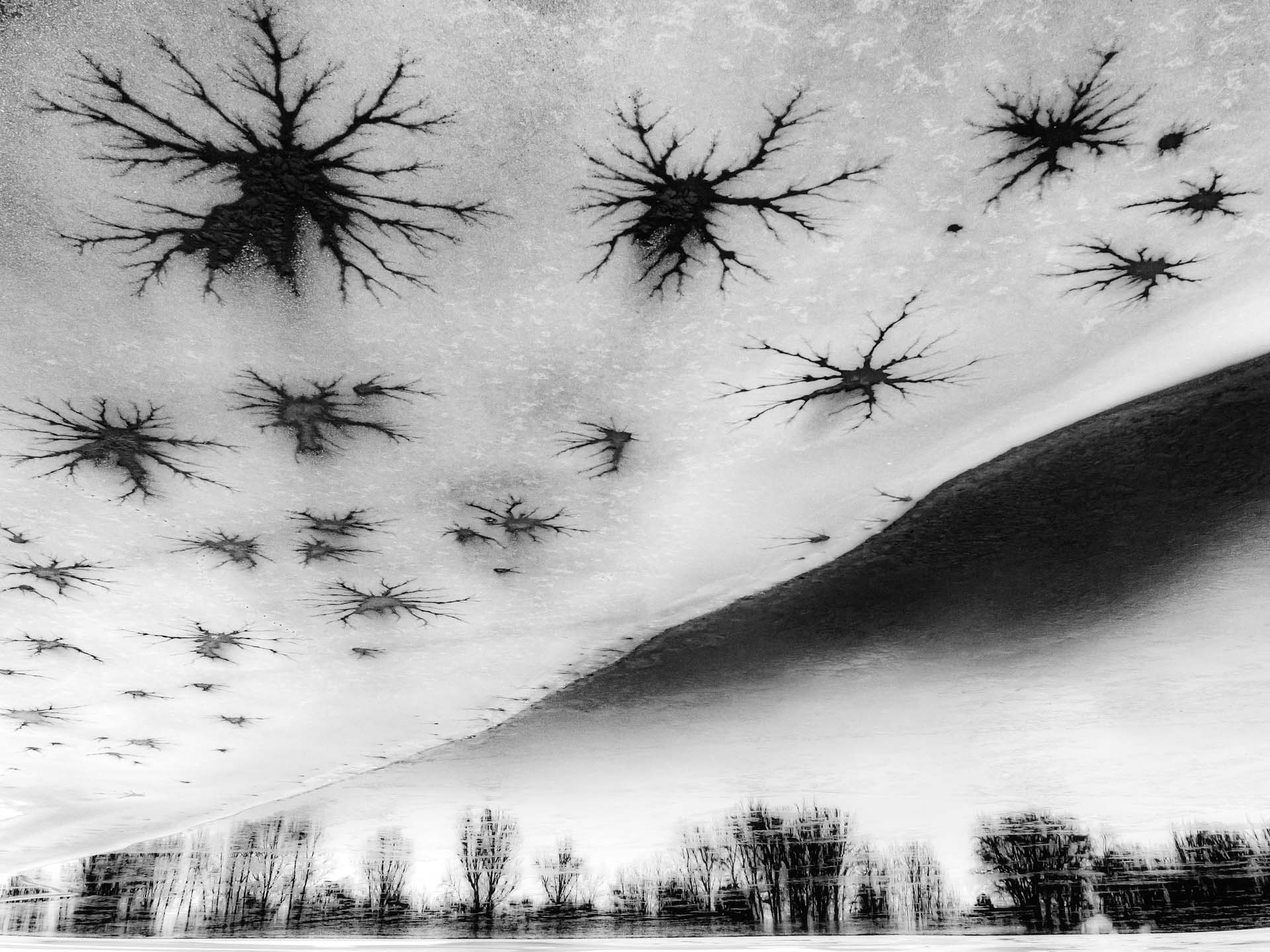 Name: Csaba Daróczi
Picture title: Trees and Stars
Category: Nature Art 
Nationality: Hungary
Occupation: I'm a teacher
Technical information
Camera: DJI FC2204
Lens: 24.0-48.0 mm f/3.3
EXIF: ISO 100, f/3,4, 1/20 s
CATEGORY WINNER NATURE ART
Csaba Daróczi | Trees and Stars
Name: Csaba Daróczi
Picture title: Trees and Stars
Category: Nature Art 
Nationality: Hungary
Occupation: I'm a teacher
Technical information
Camera: DJI FC2204
Lens: 24.0-48.0 mm f/3.3
EXIF: ISO 100, f/3,4, 1/20 s
Csaba Daróczi says:
In 2018, these beautiful ice forms finally formed on the Soltvadkert lake this winter. This sight always enchants me, and whenever I had time I went to photograph them. Unfortunately, they didn't last long and the ice armor melted quickly. For this image, I was lucky to find a spot where the coastal trees were reflected in the meltwater. I already felt at the moment of exposure that this would be a really exciting picture if rotated 180 degrees.
About Csaba Daróczi:
Hungary
I was born in 1969 and I am living in a small town named Soltvadkert (Hungary). I am a teacher of Geography and Physical education at the local school. I started with photography in 1992, my favorite is nature photography, but I am also interested in other areas of photography. I take my pictures mostly in my vicinity, only a couple of times do I travel to other places for taking pictures. Fortunately, my town is located in one of the nicest areas of the country so it is easy to find nice pictures. Until now I was six times the Nature Photographer of the Year in my country.