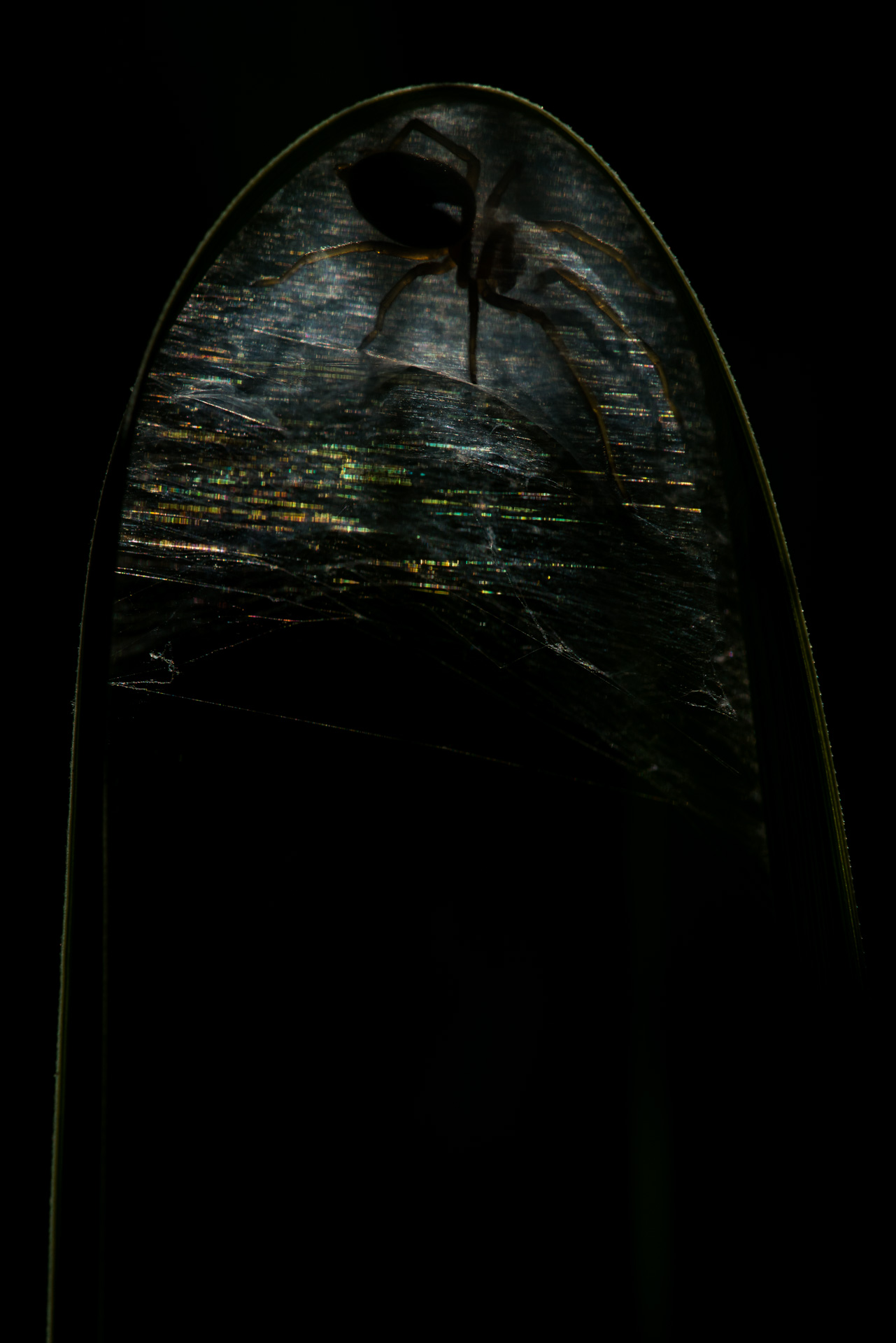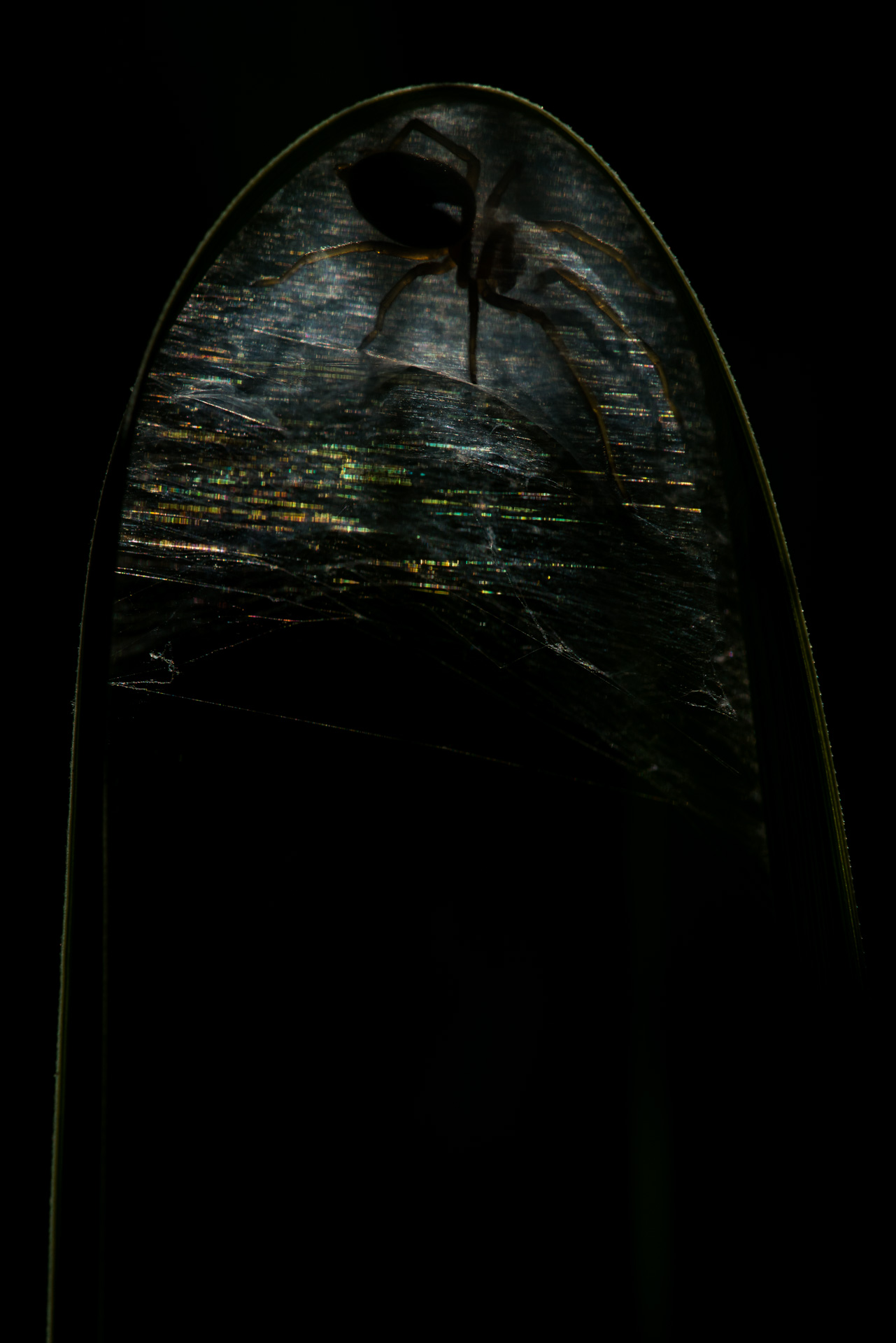 Name: Marco Maggesi
Picture title: Shelter
Category: Other animals 
Nationality: Italy
Occupation: I'm a postman
Technical information
Camera: Nikon D810
Lens: AF Micro-Nikon 200mm f/4D IF-ED
EXIF: 1/1600 sec at f16 ISO400
RUNNER-UP CATEGORY OTHER ANIMALS
Marco Maggesi | Shelter
Name: Marco Maggesi
Picture title: Shelter
Category: Other animals 
Nationality: Italy
Occupation: I'm a postman
Technical information
Camera: Nikon D810
Lens: AF Micro-Nikon 200mm f/4D IF-ED
EXIF: 1/1600 sec at f16 ISO400
Marco Maggesi says:
I found this yellow sac spider (Cheiracanthium punctorium) in one of my favorite places for macro. It is found in the Southernmost Piedmont region, in the Ligurian Apennines, where my passion for nature started when I was only a child. I found many times this venomous species in the grass, but always in intricated nests, and I was never satisfied by the results trying to photograph them through their sacs. This time, during a morning survey in the summer I found a specimen that built this spectacular web in the grass, under a single leaf, with two thin layers of silk, probably to pass the night. The light was filtering through the treetops, hitting the web from the rear. I had little time to photograph against the light and captured the breakdown of color on the web, so I immediately lay down and shot hand-held underexposed. After a few tries, I was satisfied with this special encounter with a fascines spider.
About Marco Maggesi:
Italy
I studied Natural Sciences and Biological Monitoring at Genoa's university in Italy. I started to photograph nature in 2007 with my first digital camera and I never stopped. I love all kinds of wildlife photography but my first love is macro photography. My favorite subjects are amphibians, reptiles, insects, and invertebrates in general. I always love to learn new techniques to reach my goals, which are powerful storytelling and communicating photography, with a preference for clean and minimal. My main job is as a postman but I also organize educational exhibitions and field courses in my free time to share my passion, because I love divulgation.