Name: Rupert Kogler
Picture title: Sound of Colors
Category: Birds
Nationality: Austria
Occupation: Full-time photographer
Technical information
Camera: Canon EOS 7D Mark II
Lens: Sigma 120-300mm f2,8 DG OS HSM Sports
EXIF: 1/2000 sec., f/22, 171mm, ISO 250, -2.67 EV
RUNNER-UP CATEGORY BIRDS
Rupert Kogler | Sound of Colors
Name: Rupert Kogler
Picture title: Sound of Colors
Category: Birds
Nationality: Austria
Occupation: Full-time photographer
Technical information
Camera: Canon EOS 7D Mark II
Lens: Sigma 120-300mm f2,8 DG OS HSM Sports
EXIF: 1/2000 sec., f/22, 171mm, ISO 250, -2.67 EV
Rupert Kogler says:
Countless times I was already lucky enough to witness super exciting montane conditions of a thrilling interaction of the sun and some fast moving clouds, but this one was probably among my favorites so far, because, besides the lovely colors, the mountain ridge created a spectacular shadow into the sky. Needless to say, I was happy, that this kind wheatear posed for a second in front of the spectacle. The photo was taken during one of my alpine ibex trips to the High Tauern National Park in Austria.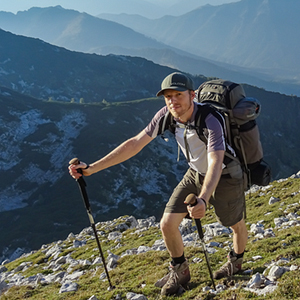 About Rupert Kogler:
Austria
Nature led me to photography. Not the other way around. Experiencing untouched places always touched me deeply and in nature photography, I finally found the tool which allows me to not just feel this connection but rather find my place out there. Now, this is my way to gather enriching moments for a valuable existence on the one hand and on the other hand, photography became my most important communication tool to convey the importance of intact nature to a wide audience and to show its grace.